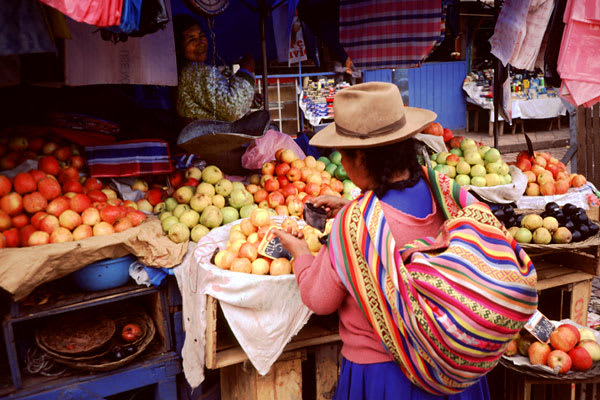 Fund Administrator
Tbilisi

,

Tbilisi

,

Georgia

Fund Services
Job description
Triple Jump, a Dutch impact investment manager with a global portfolio, is looking for a:
Fund Administrator 
32-40 hours per week, initially for 1 year, based in Tbilisi, Georgia or Amsterdam, Netherlands
Triple Jump is an impact-focused investment manager that manages and advises several funds in the area of financial inclusion, SME finance, affordable housing, renewable energy and agriculture. Triple Jump's mission is to go where investing capital empowers people and improves lives. Triple Jump is headquartered in Amsterdam, and has a strong footprint in the emerging markets with 5 regional offices located in Georgia, Peru, Mexico, Thailand and Kenya. The team consists of over 90 professionals, including 30 different nationalities, with broad field experience and in-depth financial expertise. Triple Jump investment portfolio spans across more than 60 countries.
Triple Jump offers professional asset management services to investors, ranging from asset selection, to portfolio management to fund administration. Triple Jump holds an AIFMD license and is regulated by the Dutch Central Bank and the Authority Financial Markets. Our investor base includes institutional investors, development banks, governments, NGOs, and retail banks, all of whom seek to combine both financial returns with and social/environmental impact.'
Expectations
As a Fund Administrator, you are responsible for:
· The administration and bookkeeping of different investment instruments, such as debt, equity, hedge investments;
· Accounts payable and receivables of the different funds;
· Transaction monitoring, including follow-up in case of late payment;
· Preparation and execution of payments;
· Contributing to the optimization of processes and data capture;
· Liaising with (inter)national colleagues and clients.

Job requirements
· Education at least Bachelor level in accounting, finance or business administration;
· Experience in fund administration, accounting and managing complex financial records will be a strong advantage;
· Proven experience with accounts receivables and accounts payable;
· Excellent knowledge of MS Word and Excel; experience with VBA or other programming languages is a plus;
· Excellent knowledge of English, knowledge of Dutch, French or Spanish is an advantage;
· Result oriented, team player, excellent planning and organization skills, customer oriented, flexible, accurate.
Don't meet every single requirement? Studies have shown that women and people from racialized communities are less likely to apply to jobs unless they meet every single qualification. If you are excited about this role but your past experience does not align perfectly with every qualification in the job description, we encourage you to apply anyway.
Triple Jump offers you
· The opportunity to work within a growing, entrepreneurial organization in the impact investing sector;
· Competitive salary for the impact investing sector, including pension and health allowances and a variable incentive arrangement;
· Excellent knowledge of English, knowledge of Dutch, French or Spanish is an advantage;
· Flexible working hours, good work-life balance;
· A dynamic, multi-cultural and diverse working environment.

Application procedure
At Triple Jump, we celebrate diversity and are promoting an inclusive environment in which our team members from all different backgrounds, ages, genders or sexual orientations feel equally appreciated. In order to achieve this, we are committed to shaping a hiring process that provides everyone with an equal opportunity to get hired. During this job application, we will ask you to play a couple of short neuroscientific games. These games provide you with the opportunity to showcase your potential, talents, and personality. As a result, we can ensure equal opportunities for everyone who applies, by evaluating everyone based on objective, scientifically proven insights rather than gut feeling. As we value personal growth and transparency, we will make sure you receive your results on the games as well. Good luck!


Are you interested? Send your application to the attention of Sean Miers, HR Officer Triple Jump, before November 24, 2023 via https://triplejump.recruitee.com. More information about the position can be obtained through Sean Miers at hrdepartment@triplejump.eu or +31 20 5120 620 or Kun Kho,
Coordinator Fund Administration at kkho@triplejump.eu.