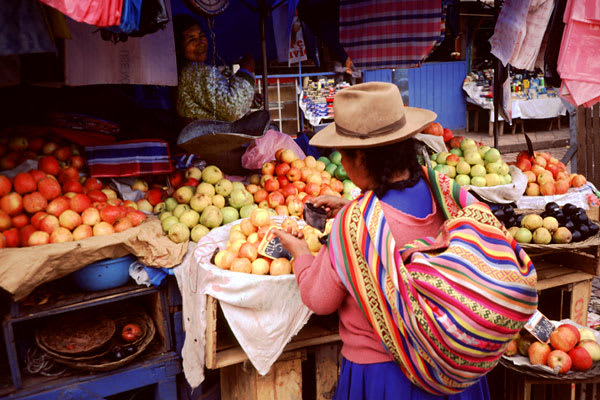 Finance Assistant
Amsterdam

,

Noord-Holland

,

Netherlands

Finance & Control
Job description
Investing with purpose: Triple Jump welcomes passionate professionals
Triple Jump, a Dutch impact investment manager with a global portfolio, is looking for a:

Finance Assistant
32-40 hours per week, initially for one year, based in Amsterdam, the Netherlands.
Since the start in 2006 we followed our own unique path as impact-investors, driven by the belief that we have a role to play in solving global challenges. Today, Triple Jump thrives as a close-knit group of passionate professionals dedicated to making a positive difference. From our six offices across the globe, we collaborate closely, combining our expertise and shared commitment to leave a lasting footprint. Our main goal is to make the most of our investments and support incredible projects that help communities worldwide. We value a can-do attitude and a strong sense of determination, and we encourage a work culture centered around efficiency, collaboration and impactful results. To achieve this, we welcome passionate new Jumpers who want to play a crucial role in shaping our future.
Job description

The Finance Assistant is responsible for the correct registration of both the Accounts Payables as well as the Accounts Receivables of Triple Jump BV. This implies that you are responsible for the daily processing of third party invoices, expense declarations and the accounts receivables starting from the reception of the documents until the settlement of the positions. You cooperate with the other Finance Team members as part of the reporting & control process. You liaise with the business owners as well as with third parties, to ensure the correct reflection in the accounts.
The Finance Assistant is responsible for the execution of the cash management for the Company and related entities, excluding Funds and Mandates. This implies a.o. access and maintenance of the banking portal, execution and monitoring of payments, monitoring of the Company's cash position. You monitor the main money flows -regarding management fees, staffing costs and the regional offices – and liaise with Business Line Heads, HR and Regional Managers re. the controls. You will contribute to the liquidity planning of the Company.
You are responsible for the data entry for the control framework to support the Manager Finance and Control with its financial and business control responsibilities. This implies gathering all data that is needed to establish actual KPI's and information needed for scenario analysis. Review and report on correctness, trends, comparison versus targets, forecasts etc.
Furthermore you function as the Super user of the systems which are used for the processing of these documents such as Blue10 and Declaree. This involves ensuring support towards its users, assist with queries and pro-actively monitor the data integrity and system access.
In everything you do, you will be applying your experience and knowledge of the organizational structure, statutory accounting and management reporting.

Job requirements
Job requirements
Degree in Accounting or Business Administration;
Previous exposure to a multi-location organization;
Proven experience with accounts payables and receivables;
Experience in an international team;
Affinity with financial systems;
Excellent knowledge of English is a must; Spanish, French or Dutch is an advantage.
Culturally sensitive and a team player.
Don't meet every single requirement? Studies have shown that women and people from racialized communities are less likely to apply to jobs unless they meet every single qualification. If you are excited about this role but your past experience does not align perfectly with every qualification in the job description, we encourage you to apply anyway.


Triple Jump offers you
A salary competitive for the impact investing sector, 13th month, plus benefits such as a variable part up to a maximum of 10% of your salary. The package includes 28 days of annual leave, based on a full-time contract;
A dynamic, multi-cultural and collegial working environment;
Social activities such as weekly boot camp and an annual team week where all staff gathers in Amsterdam;
Good work-life balance in the Amsterdam Area.
Application procedure
Are you interested? Please send your application to Willem Boymans, HR Officer, before September 30, 2023 via https://jobs.triplejump.eu. More information about the position can be obtained through Claudia Vroom at +31 20 220 2806.

www.triplejump.eu